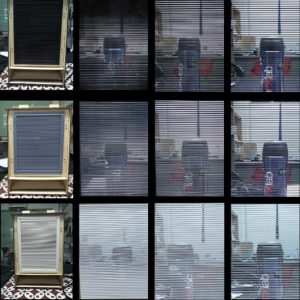 Author: Agus Hariyadi, Esti Setyaning Jati, Nabila Afif, Alya Farah Taufiqoh
Abstract:
Sliding Sudare has a big potential to be developed considered its high effectiveness in minimizing building energy consumption while still maintaining its visibility quality. Meanwhile, its original blinds that is made of bamboo cannot withstand extreme weather and have a short lifespan. Therefore, this research is to investigate the effectiveness of the other material alternatives namely stainless steel, plastic, and natural fiber. A scaled model is used for prototyping the materials in the shape of bicycle spokes, PLA+ (3D printer filament), and bamboo slats as the blinds. These everyday objects were tested in terms of their physical characteristic and were measured by four parameters (security requirement, weather resistance, construction process, and cost-effectiveness). From the research, it was concluded that bicycle spokes has the highest overall performance with the highest advantages in weather resistance requirement, cost-effectiveness, and construction; whilst PLA+ and bamboo slats have the least overall performance though both have high advantage in terms of security requirement.
Keywords: Material, Prototyping, Sliding sudare
Full article click here.